MSNBC anchor Stephanie Ruhle battled with former Republican Congressman Will Hurd on Wednesday over high inflation and the state of the economy. 
When asked about former Vice President Mike Pence's bid for president, Hurd said that Republicans have to unite if they want to beat President Joe Biden. 
"But what all of Republican voters should be thinking about is if we want to take Joe Biden and beat him, if we want to do things like secure border agreement — bend back inflation, address the debt, then we have to win elections," Hurd said. 
"What did you say about inflation?" Ruhle asked Hurd, appearing to crane her ear in an attempt to better hear his explanation. 
FOX NEWS POLL: 9 IN 10 VOTERS WORRIED ABOUT INFLATION, AMERICA'S FUTURE
"Bend the curve back on inflation. Reduce inflation," he said. 
"It has been," Ruhle shot back. 
"We want to operate in truths here," the MSNBC host continued. "And especially as it relates to the economy, it is factually incorrect to say 'bend it backwards' in terms of inflation, because while people may not feel ideal, inflation was running hot last year and it has moved down significantly." 
SAUDI ARABIA PLANS TO REDUCE HOW MUCH OIL IT SENDS TO GLOBAL ECONOMY, MEANING US OIL PRICES MAY RISE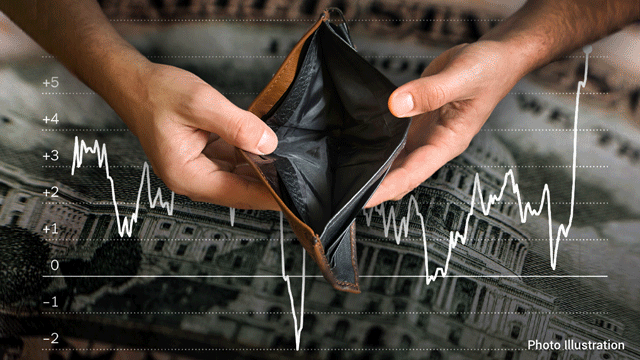 The inflation rate peaked at 9.1% in 2022, though it rose again in April by 4.9%. 
"So let's operate in facts because if we don't," Ruhle started before getting into another argument with Hurd, who asked her if she "would like to keep inflation where it is today." 
"Stephanie, are you implying that inflation is good right now? You want to keep inflation where it is today, you would like to see that continue for the next four years? Is that what you're implying?" Hurd asked Ruhle. 
"I didn't say that," Ruhle told the former Congressman. "But what you said to me a moment ago would be to 'bend it back.'" 
"To bend it back means to reverse. It's really important that we're operating in truths, and we're going to continue to do that," she added.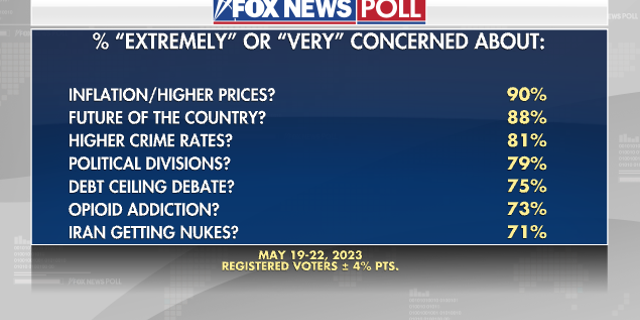 A recent Fox News poll found that while concern with inflation peaked at 93% in July 2022, 90% of those surveyed remain concerned about higher prices. In April, Biden touted easing inflation, saying that it had fallen 45% from its summer "peak" under his leadership.
"Good news," the graphic of Biden in aviator sunglasses reads. "Inflation has fallen by 45% since its summer peak under President Biden."
CLICK HERE TO GET THE FOX NEWS APP 
Fox News' Victoria Balara contributed to this report.